Bar-giants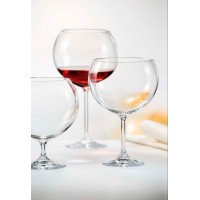 Bar-Giants
These crystal glasses are a classic and timeless design with a large curved bowl being their main feature.
Popular amongst young professionals and perfect for those nights in, reminiscing over times past.
The size of the main body of the wine glass makes its the best option for any aromatic substance and flows fluently from body to base.
Showing 1 to 4 of 4 (1 Pages)