Barline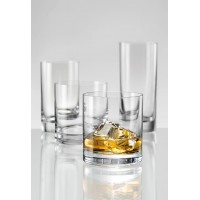 Barline
These crystal glasses are sculpted with clean and contemporary lines but are still very sophisticated.
Seen in many bars and restaurants, brings a real 'night out' feeling to your table.
With a reassuring weight and ringing sound you only get from crystal glass, these will become your go-to drink ware collection.
Showing 1 to 4 of 4 (1 Pages)