Giselle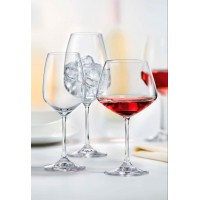 Giselle
A Crystal glass that has a traditional form with a shape which resembles a ladies full length gown inspired by the 18th century.
Easy to catch your sight with a glimpse of attraction.
These crystal glasses have a specifically crafted dimension creating a pleasant appearance when tasting your favourite wine on an evening together.
Showing 1 to 5 of 5 (1 Pages)