Lilly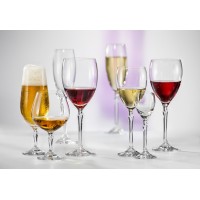 Lilly
The open shape of these crystal glasses gives a distinctive value by a garnished detail of a Lilly shaped leaf at the top of the stem.
Have the pleasure of the company with Lilly at your table .
An unusual coned base gives a sense of grandeur which will bring a new light appearance to your table.
Showing 1 to 5 of 5 (1 Pages)