Olivia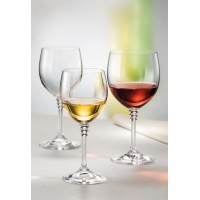 Olivia
The open shape of these crystal glasses has distinctive value by a garnished connection detailing three rings at the top of the stem.
Be kept in good company in your private time or with family on a daily basis.
An unusual coned base gives a sense of grandeur which will bring a new light apperance to your table.
Showing 1 to 4 of 4 (1 Pages)